I'm just dropping in one of my most recent finds...
Lee Yi-Kyung, portrayed two ENTIRELY different characters in the two dramas I watched recently....
Drama Children of Nobody and goofy comedy Welcome to Waikiki.
If I hadnt seen Yi Kyung in the drama, portraying a strong, good looking, empathetic character, Im not sure if I could have kept my appeal for him in the comedy. But...I did. lol
He's been in lots more...
Just a head shot for now.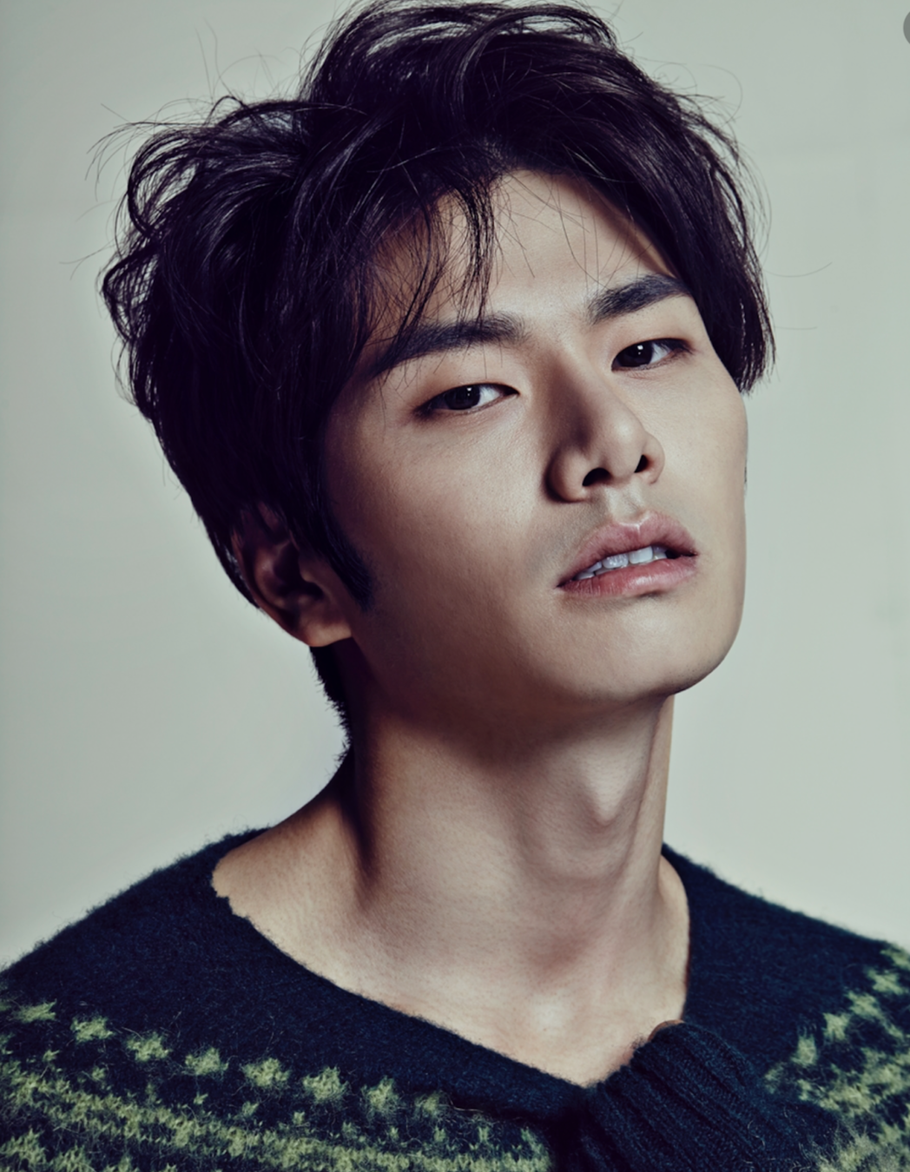 That's it for now.
Gotta gather my screen shots and KDrama videos.
---
Hallyu, or the "Korean Wave", describes the influence of Korean pop culture and entertainment on the world....
OMG that is such a simple description for Hallyu. And for what South Korea is up to. Want more? Wiki...
But for now, let's just start in on the KDramas I've experienced.
Like The King: Eternal Monarch, the Inheritors, and K2, Healer, It's Okay Not to Be Okay...
There are so many now!
Some movies, but most are TV series, and their 16 (or less, or more.) episodes can be watched over time. 
Or binge watched.
With subtitles. So there are a few I have rewatched so I can spend more time with the actual visuals.
And omg, the visuals...
Some on Netflix, but also lots on the Rakuten Viki app.
---
Here's an official trailers for The King: Eternal Monarch.
And one of my fav FMV's for actor Lee Min Ho and his action in this amazing series...
Just to get going...  I love Lee Min Ho. 
---
Lee Mi Ho in Legend of the Blue Sea...
Twotrailers with diferent perspectives, both right.
Touching and funny.
And love the actress Jun Ji-hyun
---
And because it showed up right away in my hunt. This, Meteor Garden, a Chinese series.
I loved it, once I got past an early scene I was offended by.
Love Dylan Wang, one of the reasons I found all my Hallyu music. KPop et al.
And this...tells the whole story of love in this series. lol
A classic story...arrogant guy, spirited girl, a story Ive seen, read, from my early years.
Holding its appeal for me. Love a love story.
And things come right in the end.
I've talked about Dylan Wang's unmatched scowl....
---
From the stellar KPop group, EXO, on lots of our pages here. I mean ya gotta hear him sing. See him EXO dance.
I love watching DO in movies, often the lead role.
Cute scene from My Annoying Brother, available on YouTube to buy or rent. I haven't yet myself...
Stunning in the movie, Swing Kids.
Just stunned with DO's talent.
Unreal. Love DO
To watch download the app, Rakuten Viki. (I pay)
LOTS of KDrama series and movies
Also looks like you can rent this on YouTube. Or buy it...
---
And my 1st encounter with DO as an actor was in 100 Days My Prince, a period piece.
A series, where there is a prince, a case of amnesia, and an early marriage which seems like it's never going to be consumated... Please. At least kiss.
(Im easily satisfied...)
---
K2, an amazing drama series.
It stars Ji Chang Wook. Which is reason enough to watch any movie, or series. His. He/him.
All good...acton, romance, mystery, politics, appealing characters. And bad guys... And our good good guy.
I'll leave it here. with an FMV below of a fascinating relationship in this series.
This is not the main event, the main happy ending relationship.
But it sure as shit was a predominant throughline of this series.
Go Ji Chang Wook. Umbrella me. I am such a fan.
This FMV shows the relatinship that is the core of the show
Ji Chang Wook's character manages to convey two primary relationships, with the sense that he knows which is for him, in the end...the romantic relationship...
---
Dr Romantic! Loved this medical drama and its sequel Dr Romantic 2.
Weightlifting Fairy, Kim Bok-joo, with a couple of fav-now actors. A romance with a lot of Always-in-Kdramas scenes.
Right now in the middle of Why her?
And Eve... Waiting for next episodes.
Powerful people. And stunning fashion!
---
A list...which I will continue to fill in, and add pictures and scenes...
The umbrella scene
Piggybacking
One of them gets drunk
A coat, put over the others shoulders
A blanket pulled up to cover, while the other sleeps
Patting on the back, to comfort, during hug
Sometimes, a hug, with only one person wrapping their arms around the other
Eating, with a table full of side dishes, with one character lifting a piece of meat onto a fav person's spoon of...say...rice.
Saying "I like you", called a confession. A big deal...
Adventure park date
Long scene of a first kiss (absolute fav)...
Ok Im off to dwell on some first kiss scenes I have enjoyed.
KDramas really make the most of those.