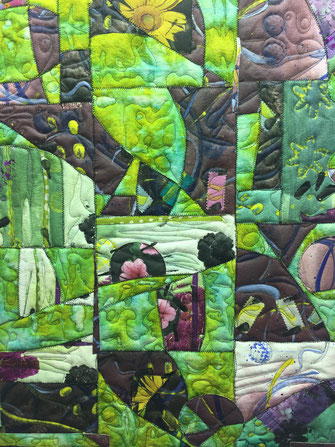 Okay, I haven't had time to develop these thoughts. So I will finish this letter later. 
But... Wayfinder, Open Mic, franchise digital sharing, self directed organic learning, relevant, collaborative, inspired...
Just so I remember some of the thoughts spinning through my mind.
And I'll fill the photo space with an art quilt by local artist Joan Jennings while I sort my Route Blue and Bluebird photos...