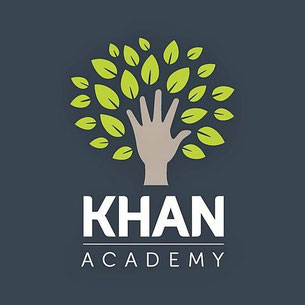 Just in case you haven't heard of this excellent free online learning...
Khan Academy is a site, a concept, that is worth talking about!
I have posted this on two of my other sites this week:
Inspire Us Kids-because THIS is inspired learning!
Best Learning Strategies-because this site offers EXCELLENT strategies for learning many education strategies, from the basics to university level. 
School has begun again in many places. Khan Academy, online, is inspired learning help....
Have you been to Khan Academy?
If you have any concepts to learn, check out this amazing site!
"You can learn anything.
For free. For everyone. For ever. "
Several years ago, most people went on Salman Khan's site for some Math help. But he has not stopped at Math...
From the site...
"Take control of your learning by working on the skills you choose at your own pace with free online courses."
About the site...
"Khan Academy is a non profit educational organization created in 2006 by educator Salman Khan to provide "a free, world-class education for anyone, anywhere." The organization produces micro lectures in the form of You Tube videos."
Its description...
"Learn for free about math, art, computer programming, economics, physics, chemistry, biology, medicine, finance, history, and more."
My daughter recommended this site to me several years ago. She was tutoring students in university level math, and Khan Academy was a help to her and her students. My students were a lot younger. But when I looked into it, I discovered that this wonderful young man, who started this academy to help a young niece with early math concepts, started at the beginning...1+1=2
And his style was so much like mine that my students felt very at home watching it. And found it fun because it was on TV. Well, computer.
We used it together as a class, and then also put it in use for small groups or individual students to preview, or review, their math concepts. AND Khan Academy added great features for students and teachers over the years-questions for the students to practice, and ways for the teacher to track the students' progress. Students learned to navigate around the site for the concepts they needed.
I recommended it to parents. Now I am recommending it to you, if you haven't already signed on.
For you, for your children, your students, your friends, nieces, nephews, mom and dad....
And this site has grown a lot! There are so many subjects now. This is a big vision!
I am so impressed by this Salman Khan...
2,238,867 subscribers today!
But look for yourself! 
Check out the site, Khan Academy. You might have to sign up now to explore. But it's free!
And watch this great little inspiring video....